Gwaltneys In America: The Clearinghouse for Gwaltney Family History
Welcome to the Gwaltney/Gaultney/Gortney/Gwatney/Galtney/Gwartney family!
2019 Nationwide Gwaltney Homecoming Information
Have you turned in your registration form for the 2019 Annual Nationwide Gwaltney Family Homecoming? Please let me know by Friday, July 19 if you plan to attend. The dates for the 2019 12th Annual Nationwide Gwaltney Homecoming have been set for Friday, July 26 through Sunday, July 28, 2019. Our theme for the 12th annual Nationwide Homecoming is "Pathways of Migration: From Virginia into North Carolina and Beyond".
2019 Homecoming Agenda
Thursday, July 25, 2019
6:00 p.m.—Early Bird Dinner. Location to yet be determined. For those who come in early to Smithfield, we like to have a dinner together just to visit and catch up. We typically have about 40-50 people show up so we look for a place large enough to hold us all.
Friday, July 26, 2019
10:00—1:00 p.m.—Tour of the original Jamestown location and archeological digs on the north side of the James River, right across from Surry County.
4:00-5:00 p.m.—registration
5:00-6:00 p.m.—Supper prepared by Henry Pulley of Smithfield, VA. Menu: Pork loins, mashed potatoes and gravy, peas, desert
6:00-8:30 p.m.—Ice-breaker activities and Gwaltney Family fun!
Saturday, July 27, 2019
10:00 A.M.--Presentation by Albert Burkhart at the Isle of Wight County Museum in Smithfield: 5th VIRGINIA BATTALION: GUARDIANS OF THE JAMES RIVER--The 5th Virginia Battalion manned heavy guns in earthen emplacements on Mulberry Island and Fort Huger from mid-June 1861 to mid-May 1862 to check the James River Blockading Squadron from reaching Deep Water Shoals on the water course to Richmond. This lecture will highlight the details of their role during the Civil War..
12:15-1:00 p.m.—Lunch prepared by Henry Pulley of Smithfield, VA. Menu: Ham Biscuits, Fried Chicken, Bean Snaps, and Potato Salad, and desert
1:15—2:15 p.m.— Pathways of Migration: From Virginia into North Carolina and Beyond
with Jeff Koonce and Others. We investigate how one branch of Thomas Gwaltney's lineage left Surry/IOW counties in Virginia and heading to the relatively wild country of eastern North Carolina. From there the Gwaltney families spread into southern Indiana, southern Illinois, southern Georgia, and northern Florida.
2:30-3:40 p.m.—The Lure of the Eastern Shore of North Carolina with Steve Edwards and
Gerald Gwaltney of Smithfield, VA. Steve and Gerald always have a great presentation hand for us. This time they look explore what would have lured the descendants of Thomas Gwaltney to leave the stability of Surry County, Virginia and head to the newly developed eastern coast of North Carolina. What was life like back in the mid 1700's in Pitt and Craven counties in North Carolina?
3:40-4:00 p.m.—Break
4:00-4:45 p.m.—Tips for Doing Your Own Family Genealogy Research—Sandra Stratford of
Georgia gives practical tips for using Ancestry.Com and other methods for conducting your own family history research. This will be an informative program for all.
4:45-5:30 p.m.-The Gwaltney Family Scholarship winners announced; Gwaltney Family
Celebrations; and Remembering the Gwaltney descendants who passed from July 2018 through July 2019. Also a video on our 2nd Annual "Castles and Gwalchmais" Tour of Wales from June 2019.
5:30-6:15p.m.—Supper provided by Henry Pulley of Smithfield, VA. Menu: BBQ pork, rolls, baked beans and slaw, desert
6:15-8:30 p.m.— Saturday Night Entertainment with Music by Steve Edwards and the Mill Swamp Indian Horse Farm band and other various family talent.
Sunday, July 28, 2019
11:00 a.m. to noon—Gwaltney Family Worship Service. Join us at St. Luke's Church, the oldest brick church in America, for a time of worshipping God together. Charlie Gwaltney of Salem, VA will lead the congregational singing and Dr. Clifford Gwaltney of Hiddenite, NC will preach the message. We have been meeting at St. Luke's Church for seven years now and it provides a wonderful atmosphere of worship and fellowship.
If you are interested in attending the 2019 Nationwide Gwaltney Family Homecoming, please email me at jbkoonce@hotmail.com for a registration form
Hello Everyone,

Welcome to the Gwaltney Family Website! I am Dr. Jeff, a Gwaltney descendent and family history researcher. Although I am not a strong computer tech guy, I have put together this site as a source of information for those interested in the Gwaltney family. It is my goal to piece the whole Gwaltney/Gaultney/ Galtney /Gwatney/Gortney/ Gwartney family together. I have not done this all on my own; in fact, I tend to compile what others before me have done as I have drawn upon the work of Hank Burnham, Dr. Jack Gwaltney, Raymond Edwards, Martha Haidek, Rosie Gwaltney Fritz, Mary Lewellyn Sweet, Carolyn Gwaltney, William Handy, and so many others too numerous too mention. My thanks to everyone who has been willing to share stories, pictures, and family records.
So I hope you enjoy the few pages I have here. And I hope someday you can attend one of our Gwaltney Family Homecomings, for it is there you can see the legacy of our common ancestor, Thomas Gwaltney (1613-1666) who, by God's grace, established this family in America!
This is a website devoted to the accumulation and preservation of the Gwaltney/Gaultney/Gortney/Gwatney/Galtney/Gwartney family history in America (Gwaltney is the original Americanized spelling). While there are Gwaltney's who have traced their individual lines back several generations, our goal here is to discover and provide information about the general Gwaltney population in the United States. While all Gwaltneys in America seem to have originated from Surry County, Virginia, migration patterns took them into North Carolina, Georgia, Tennessee, Ohio, Indiana, and Illinois. Then into Texas and Mississippi, and ... eventually scattered all over this great country.
***********************************************************
The Gwaltney Name
For purposes of simplicity and ease of reading, the name GWALTNEY will be used in this website. While early spellings of the name have been "Gwalpmey" or "Gualmey", the name GWALTNEY is the earliest Americanized form of the name that has stood the test of American history. Dr. Jack Gwaltney of Charlottesville, VA has an interesting commentary on the origins of the Welsh version of Gwaltney--the name GWALCHMAI. If you are interested in his commentary, you may contact me.
So how did the spelling variations occur? How do we also end up with GAULTNEY, GWARTNEY, GORTNEY, GALTNEY, and GWATNEY being of the same family? Primarily the variance is the result of pronunciation, dialect, and mistransciption by the census-taker's hand. However, all of these names proceed from the name GWALTNEY. When Thomas Gwaltney's (3rd generation) offspring began to migrate into southern Virginia and then into North Carolina, their pronunciation and dialect brought about many of the various name spellings. For example, William Gwaltney of Brunswick Co. had at least two sons...Micajah and Michael. That group of Gwaltneys pronounced their name something like "Gawatney". Micajah ended up moving into KY and IN and started spelling the name GWARTNEY. Michael ended up moving into western VA and kept the spelling GWALTNEY.
Benjamin Gwaltney of the Brunswick Co. VA area eventually moved into the state of Mississippi. His pronunciation of the name led to the spelling GALTNEY. John Gwaltney's son, Peterson, also left the southern VA counties of Brunswick and Mecklenberg and went into Alabama and eventually his offspring made it into AR and OK--they ended up spelling their name GWATNEY, leaving out the letter "L".
As these Gwaltneys migrated from southern VA into North Carolina, some kept the name GWALTNEY, while others began to spell the name GAULTNEY and GORTNEY. It is interesting to see how many families had difficulty being consistent with the name even within their own families. Margaret Gwaltney of Hiddenite NC showed me a cemetery of Gwaltneys in Banner Elk, NC and the tombstones of some family members was spelled GAULTNEY and other family members had the spelling GWALTNEY. Sarah Gwaltney Behrens of Denver CO once showed me the photocopied pages of the Henry Hudson Gwaltney family Bible, and there, in black and white, some of the offspring had their names spelled GAULTNEY and others GWALTNEY! No wonder some were confused on how to spell the name.
The Gwaltneys who stayed in VA had no problem keeping the spelling GWALTNEY. It was those who moved further south who had difficulties in determining its spelling. Oh, by the way, even those who spell their name GWALTNEY do not always pronounce it that way. Many Gwaltneys from IL, IN, TN, GA pronounce their name "Gaultney" even though they spell it GWALTNEY.
But whether you are a GWALTNEY, GAULTNEY, GORTNEY, GWATNEY, GWARTNEY, or GALTNEY, you all belong to the same family...the family of Thomas Gwaltney (1613-1666) who settled in VA sometime after 1635.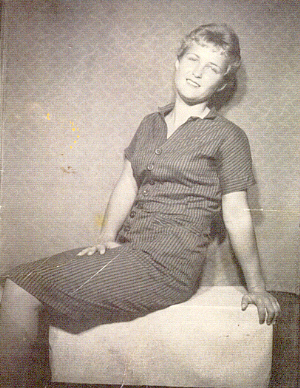 The Vision and the Motivation
In all honesty, this labor of love began as a spiritual journey for me. I was very curious about the spiritual heritage of--not only my immediate Gwaltney family, but the Gwaltney Family en masse. My inspiration came from God's promise in Deuteronomy 7:9:

"Know therefore that the Lord your God is God; He is the faithful God, keeping his covenant of love to a thousand generations of those who love Him and keep His commands." (NIV)

I have seen the hand of God upon my family and was curious about my past generations. Had there been a great-grandmother or a great-great grandfather who had prayed for God's grace to be upon their family and upon their generations? Thus my inquiry into the Gwaltneys was a research into who they were as a spiritual nation.

And thus I began--not just seeking to know my momma's Gwaltney family from Obion County, TN, but all the way back to the beginning--with Thomas Gwaltney, himself, the first Gwaltney in America. There is a lot I still don't know. But I've come to understand this family a lot just by talking with others, researching, and by keeping my ears open.


This site was originally set up in August 2001 and is maintained on an occasional basis. The latest update was August 28, 2014.