Introduction and Beginnings
The Value of Gwaltney Family History and a Perspective on Life
I connect to the Gwaltney family through my mother. My interest in researching the Gwaltney's has been undergird by the thought that all Gwaltneys are related and part of one of humankind's families. Although Gwaltney's come in different sizes, shapes, personalities, and philosophical views, we are bound together by a family name and by blood. No matter if a Gwaltney is separated from me by six generations, the same Gwaltney blood runs through them as it does me. That name and that blood is what makes us family, no matter who distantly related we are.
As I have spent hours gathering information about the past 350 years of Gwaltney genealogy, one thought is foremost: Life is short.

For some, there may be a lifespan of 80 or 90 years. Others 40 years, a few years, or maybe just moments of daylight before they pass into eternity. Just as millions before us in this portrait of humanity, we too must take our turn at death.

I am reminded of the importance to remember our Creator in the days of our youth, before we get old and this fleshly body begins to fade. I am haunted by the fact that after death, we all must face the Judgment of God... and I am so grateful for the grace of Jesus Christ that gives me eternal life--not just for the future, but even now.

We have only one life to live and that soon will pass. Only what is done for the glory of God will last.....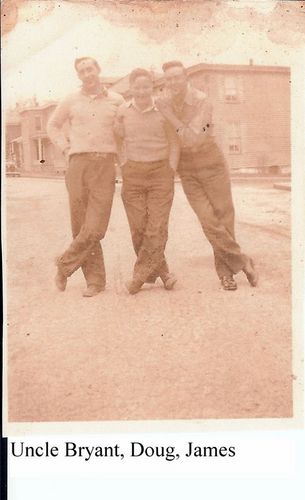 IN THE BEGINNING
The first Gwaltney to America was Thomas Gwaltney (1613-1666) who immigrated in the year 1635 aboard the ship, Falcon, with the shipmaster being Tom Irish. The ship's destination was for the Barbadoes Islands (which I am sure was to obtain spices and other natural products for the British Isles). The young 22-year old Thomas Gwaltney was from Wales, as Gwaltney is a derivative of the Welsh name Gwalchmai.
The boat was to make its stop at Barbadoes and then drop off some New World settlers at Jamestown before its return to England. We will probably never know what motivated young Thomas Gwaltney to migrate to America..perhaps political uncertainty in the British Isles, perhaps just the chance for adventure... however, We do know that a good Quaker man, William Yarrett and his friend Frances Whittington provided for the transportation of Thomas Gwaltney (or Gualmay as listed on the passenger list) and the transportation of several others, including the wife of Ambrose Proctor of Isle of Wight county. Anytime a person sponsored the transportation of someone from England to the new colony, he received 50 acres per person in the form of a land patent.
This system was called the headright system. For example, Thomas Gwaltney was William Yarrett's headright. With the headright system, William Yarrett received 50 acres for his headright ,Thomas Gwaltney, once it could be proven and documented that Thomas had indeed settled in the Virginia colony, had built his homestead, and worked here for a 3 to 7 year period. Upon completion of these requirements, William Yarrett was able to turn in his "headrights" and receive his land grant. Yarrett did not actually receive his grant for providing Thomas Gwaltney's transportation until 1650. I am not sure why it took 15 years for Yarrett to receive the land grant if Thomas Gwaltney had set sail for the colony back in 1635.
Thomas Gwaltney ended up settling on the southside of the James River, and marrying a lady by the name of Martha Atkinson. Martha had previously been married to a Thomas Atkinson and had a son with him. So when Thomas married Martha, he also was bringing a step-son into his family. Around 1655, Thomas and Martha conceived a child, William, who was to carry on the Gwaltney name. Whether they had other children together is not for sure ( I have read where some thought he had a daughter named Nancy or Susannah). However, in his will, Thomas Gwaltney mentions no other children but William--perhaps because he had no other surviving children or perhaps because any daughters had been married off. By 1666, Thomas Gwaltney had died at the age of 53, and Martha Gwaltney ended up marrying a Thomas Pittman who now had the responsiblity of raising and educating young William Gwaltney.

Can you imagine the Virginia colony back when Thomas arrived? This is almost 150 years before the days of George Washington and Patrick Henry. While there were thousands of settlers here at that time, it was only in 1607 that the Jamestown settlement began, and I believe it was in 1622 that Indian raids and massacres threatened to shut down the colony settlements along the James River. And yet here it was, sometime after April 1635, after the Falcon had sailed to Barbadoes and then up the James River, that Thomas Gwaltney arrived in the New World. There were no relatives to greet him, probably only William Yarrett, his Quaker provider.
There are some records of Thomas' activity in Surry County during the late 1650's to the mid 1660's. He was a witness to a will in 1659 and he made some agricultural exchanges (selling and purchasing livestock) that were recorded in the mid 1660's. He also must have provided for the transportation of four persons to the colonies, for on May 14, 1666, Thomas patented a land grant for 200 acres (50 acres per person) along the Main Blackwater Swamp in Surry county. That sounds like a lot of ground to me, but when you consider some of the notables of the time were holding thousands of acres, I guess 200 acres was just a small farm.

But by July, 1666, Thomas was dead at only about 53 years of age. He left behind a wife, a young son William who was only around 11 or so years old, and the Atkinson step-son. Thomas' will was probated in September of 1666, and his widow, Martha, wasted no time--for in 1667 she found another Thomas to marry (she must have liked Thomases)--this time a Captain Thomas Pittman, who already had two sons about the age of young William Gwaltney. Of course, Martha herself died within several years, for by 1672, Thomas Pittman had remarried another widow, Lidia Judkins.

And young William Gwaltney was apparently the sole Gwaltney in the colonies with his 200 acre inheritance.